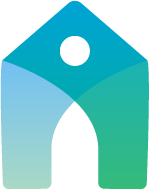 Church Center logo
Harvest City has an online tool called Church Center to help you with your church involvements. You can use Church Center to update your profile information, which then opens the way to event registrations and check-ins, small groups, online giving, classes and more.
Church Center is available as an app for mobile devices or you can access it using an internet browser. With the mobile app you can update your household members' profiles, too (see below).
Option 1: Mobile App Log In
To get into the app on a mobile device:
Click one of these links to download and install the app... Google Play (for Android devices); or... Apple App Store (for iPhones and iPads).
Search for Harvest City and follow the on-screen instructions to get logged in.
Option 2: Browser Log In
To access Church Center in a browser:
Click the "Log in" menu item, then follow the on-screen instructions.
Profile Updates
Click/tap the round icon (picture of a head) in the top-right corner of the screen.
Click/tap either your name (if you're in the mobile app) or "My Profile" (if you're in a browser).
Edit and save your information. ** TIP ** Have you been getting too many confirmation emails about event registrations, etc.? Try removing all but one email address from your profile.
You'll also find a number of other icons and links in Church Center to explore and make use of.
Bonus: Household Updates Using the Mobile App
When you use the Church Center mobile app, you can also update some information of members of your household.
On your profile page, scroll down to the "MY HOUSEHOLD" section. Tap that section and you will be taken to a list of your household members.
Tap the icon of any member of your household.
Edit and save their information. (NOTE: some bits of the information may be locked; if those need to be changed, use the button below.)