Giving is part of our regular worship to the Lord at Harvest City Church. Here's how you can do it!
Ways to Give Financially
Jump to...
Note: All these giving methods include the option to designate contributions to a particular fund or ministry.
---
Quickly and Securely Online Via Credit Card
Give online with any device. It's fast, secure and simple.
---
Fee-Free Direct Giving
Cash, Debit, Cheque or Pre-authorized Debit
Direct giving avoids credit cards and the fees that go with them, so that 100% of your donation goes to the church and its ministries.
Cash and cheque giving can be done at the church at Sunday services or during office hours on weekdays.
Debit giving is only available at the church during office hours on weekdays.
Pre-authorized debit is scheduled automatic withdrawals from your bank account. You can change the withdrawal amount at any time simply by calling the church Business Office (306-569-1935 extension 1021). Click a button below to get it started!
---
Using our "Church Center" Mobile App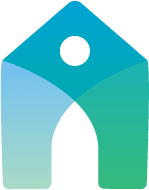 Great for Regular Giving
Church Center, our partner for giving online has developed a fantastic mobile app for iPhone and Android devices. It allows you to give in under 10 seconds once you've downloaded and set it up.
Setting up scheduled, recurring giving is also really easy with the app, and it can show you your giving history, too!
Click either the Google or Apple icon above to download the Church Center app. Then open the app and search for Harvest City Church to complete the set up.
-----------------------|-----------------------
NOTE TO PUSHPAY USERS
Harvest City is moving away from our previous provider "Pushpay". So if you're currently using Pushpay, please...
Set up your new giving profile and recurring contributions in "Church Center" using the website or mobile instruction cards below;
Make sure to cancel any automated Pushpay contributions, as those will not be automatically removed immediately. (We have extended the deadline to terminate our Pushpay services by a few more weeks to accommodate those who have not yet switched their online giving to Planning Center Giving.)
For more detailed instructions,
click either the desktop card or mobile card below.
---
Electronic Funds Transfer (EFT)
Electronic Funds Transfers (EFTs) or e-transfers are convenient for those who bank online.
EFTs are available for Harvest City giving. Please use the button below to have our business office send you instructions for setting this option up.