Virtual Junior Youth is NOW Available
Joins us Sundays at 3:00pm. Weekly registration is required.
Weekly Lessons - Feb 21st
It's Personal - week 3
Click HERE for your video
BOTTOM LINE
It's personal because Jesus understands your story.
SCRIPTURE
When Jesus reached the spot, he looked up and said to him, "Zacchaeus, come down immediately. I must stay at your house today." So he came down at once and welcomed him gladly (Luke 19:5-6 NIV).
Discussion questions are included in the video.
Check out our Tie Dye DIY Tutorial video to make your very own LIVE Junior Youth t-shirts!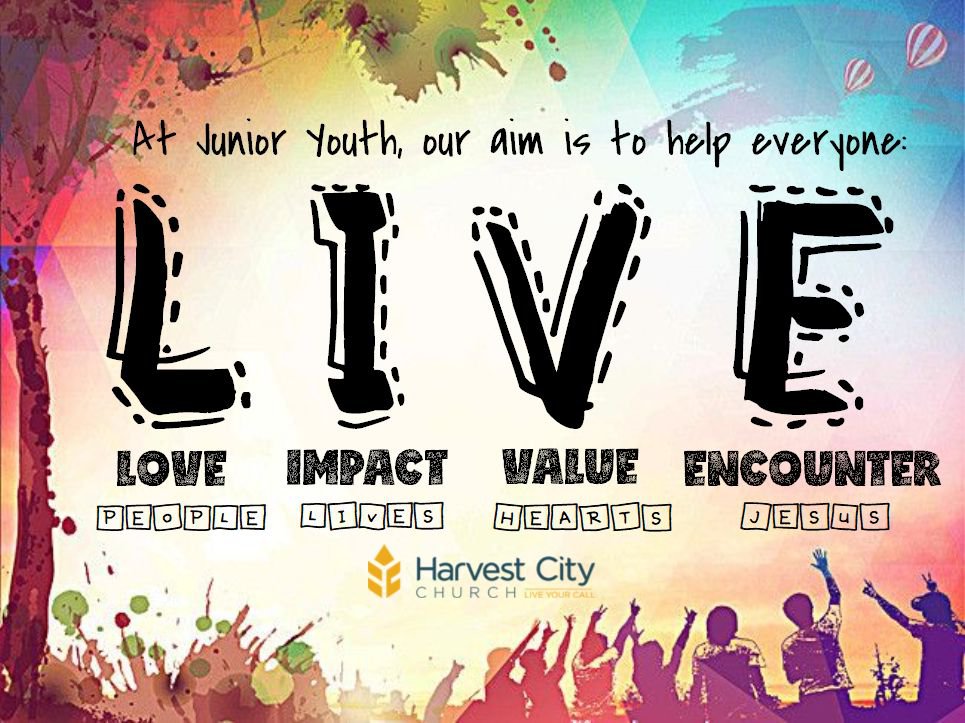 If you're in Grade 7 or 8, join us every Sunday during the second service for Junior Youth.
We will have engaging teaching on relevant topics, games, time to hang out together and snacks!
After the second service worship time we meet in the Library, which is up the stairs from the south School Foyer.
We can't wait to meet you!
Registration is required so please use the "Register" button below to complete the form.