If you would like to donate to the COVID-19 Relief Fund for our partners and those in need, please follow the card below to our giving page. There you'll find the Church Center mobile app and other ways to contribute.
---
Glen & Julie Povey and Attila and Emily Csakany - Morning Star Ministries
The Covid age has pushed us to think outside the box. After careful planning, we reopened our church in the Summer and have been having a steady flow of people ever since. We also created a new website for our church and are uploading all of or sermons online. This season certainly taught us the benefits of technology. During the same time, the Lord has put it on our hearts to increase our outreach efforts in the community, as such we try to minister on the streets twice a week and are praying about going out a third time. Our hope is to reach more people with the Gospel in these uncertain times.

---
Donna West - CityKidz
During COVID 19, CityKidz has had to make some changes to our programs. Unfortunately, we were unable to send any children to camp during Summer 2020. This is something so many children eagerly await and begin to count the days as soon as they get home from camp the previous year. Our Fall program has been cut short as we had been doing programming in the various parks and now it is too cold. As such, we want to give the children a Christmas that they will not forget. We have begun our 'Gift of Christmas' Campaign and will be collecting unwrapped toys for not only the registered children and youth but also for any of their younger siblings not yet registered with CityKidz. On December 12th & 19th we will be hand delivering the gifts directly to each child's home. This will include a lunch and some Christmas Caroling. In March 2021, when we would normally begin our Spring session, we will be introducing our Fun Squad Team. This will be incorporated with our home visits. I will be putting together a Fun Squad team of 2-3 younger volunteers that will join the home visit teams on Saturday and each week will visit about 4-5 homes and do a program in their front yard for them. We anticipate each family will receive two visits from the Fun Squad as well as their regular weekly home visits. During Summer 2021, as we do not know yet if the camps will be opened, we are going to be developing our own 'Summer To Remember' Programs. At this time.
If anyone is interested in getting involved with the Fun Squad or Summer Program they can contact Donna @ 306-529-8656 or donna@citykidz.ca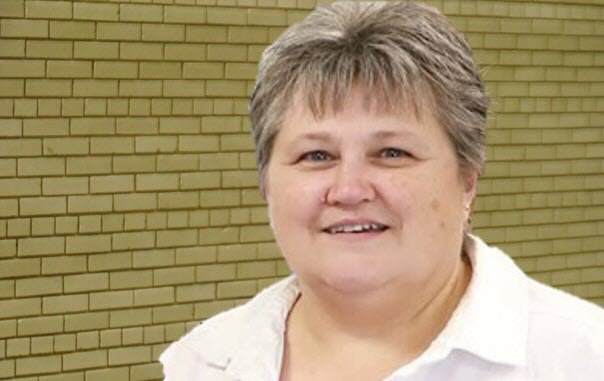 ---
Alden & Kate Ludwig - Love Lives Here bus
The bus has been out and about which brings joy to our hearts and to those in the community which we serve. The people are so grateful to see us out again. Many have come to appreciate the prayer our team provides. For most, their first request is prayer and then having a listening ear to share about their circumstances. Being able to send them on their way with food, warm clothing, and encouragement is a real blessing. Due to the new restrictions we are taking some time off to honor the government and establish a very safe and healthy way to minister. We look forward to being back out very soon.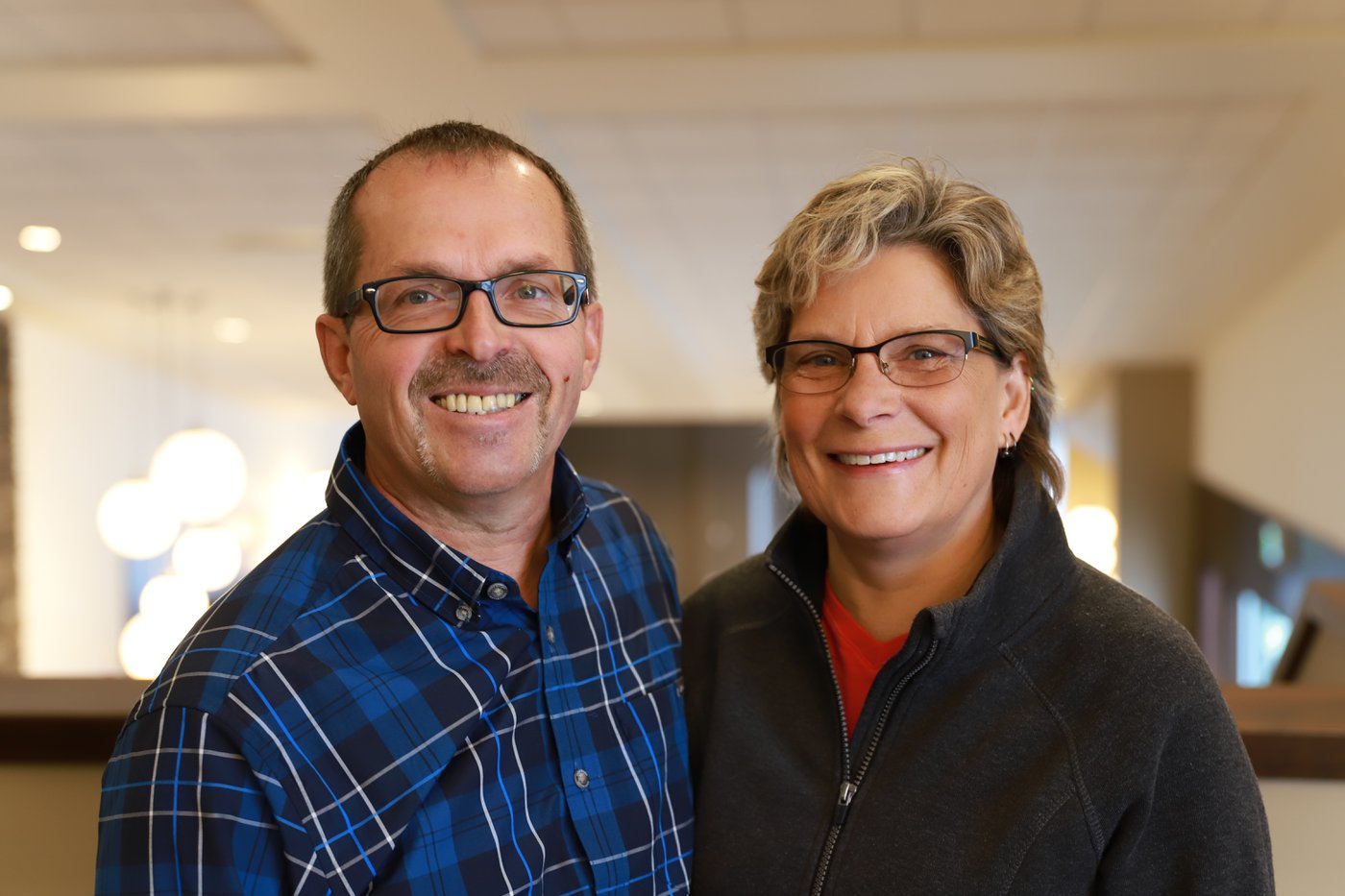 ---
Sheldon & Candice Reid - Revive Church
Revive Church re-opened in October after meeting online for 8 months due to COVID-19. In God's grace they have seen a 30% increase in weekly attendance with new families being added to the church during the pandemic. There are consistent first-time visitors in nearly every service and God is moving in marvellous ways! Revive continues to meet online as well with weekend live-streaming, mid-week devotionals and prayer gatherings.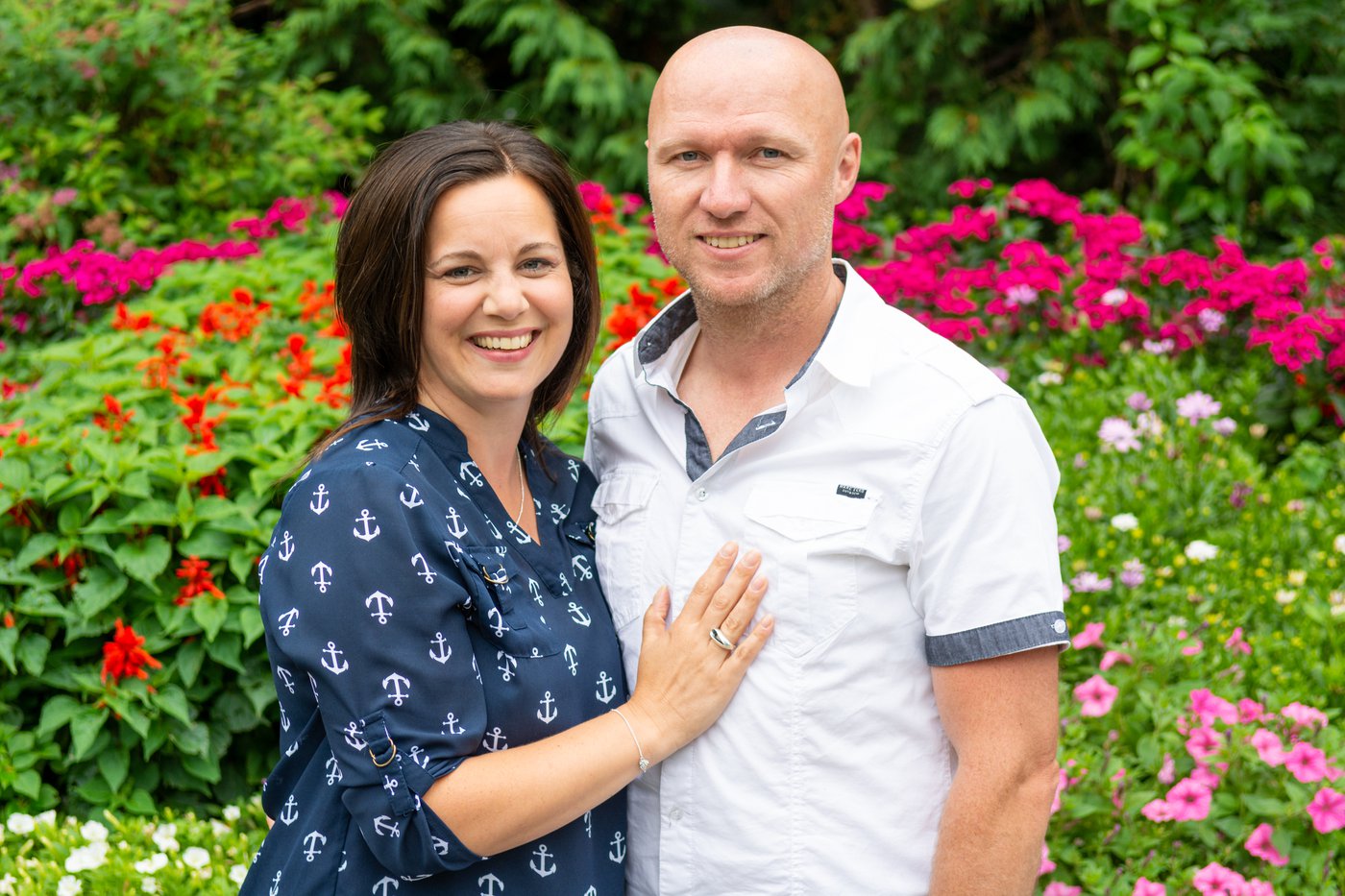 ---
Ted Seres - OneBook
The Cameroonian government publishes monthly coronavirus updates. On December 1 it reported a resurgence of the virus with 2086 new cases confirmed during the month of November. Currently there are 813 active cases. Since the virus came to the country in February, 22939 people have been infected. 95% have survived, but 437 died. The regions currently experiencing the most infections are the West (Mbouda is the main town) and the Coast (Douala is the main city). Cameroon is grateful for other countries who sent them shipments of many masks which are mandatory on public transportation and in public markets. The greatest risk of death continues to be in rural areas where there is no medical equipment to care for those in respiratory distress.
OneBook's Cameroonian partner, CABTAL, has not reported any cases among its staff or project staff. Praise God! During the summer one translator, however, feel victim to the civil crisis that continues to plague the NW and SW anglophone regions of the country and another translator died of natural causes that could not be treated due to travel bans, so these communities are grieving. Travel bans and church meeting bans were lifted in June, allowing meetings of restricted number of people. Most project activities have resumed, with precautions and distancing.
CABTAL facilitated the translation of the World Health Organization's covid information booklet into 86 languages of Cameroon. Local Bible translators found the right words to describe this virus and warned their people in their own languages. These booklets were also recorded and widely distributed as a talking-book app. One man said, "When I first heard about the coronavirus I didn't think it was true, but when I read this booklet in my language I learned that it is a real sickness and I began taking all the precautions necessary to avoid infection." The government expressed thanks to CABTAL for this effort, giving public TV and radio recognition to the organization.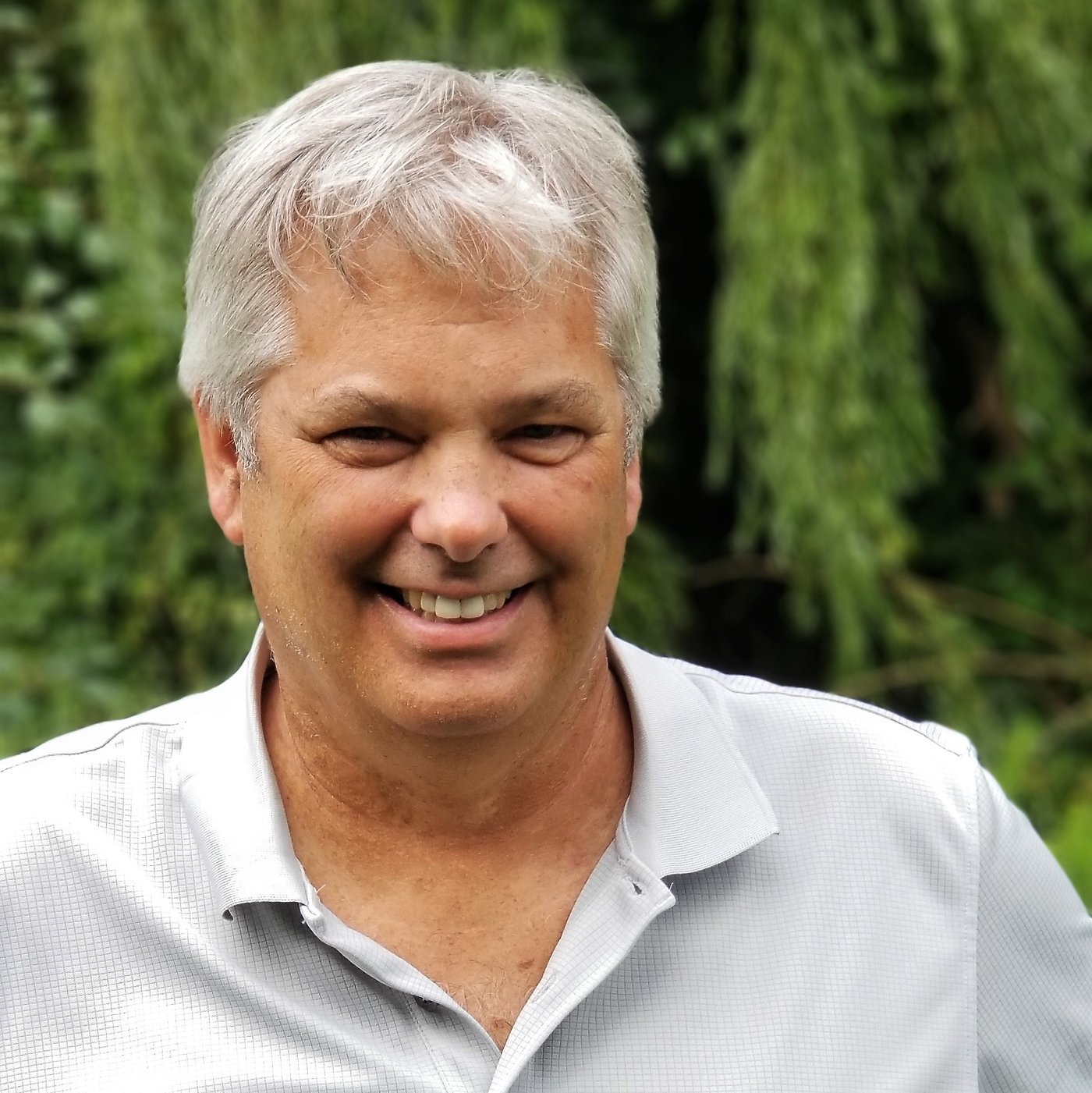 ---
Peter & Irene Kasirivu - Africa Renewal Ministries
Pastor Peter has provided some videos below that give a detailed update on the incredible work they are still managing to do during this time. There has been severe flooding in the local area which has made this time of lock down even more difficult for those living there. However, God is moving in mighty ways through the efforts of Gaba Community Church and Africa Renewal Ministries.
All updates from Peter can be found on our YouTube channel - Harvest City Church Regina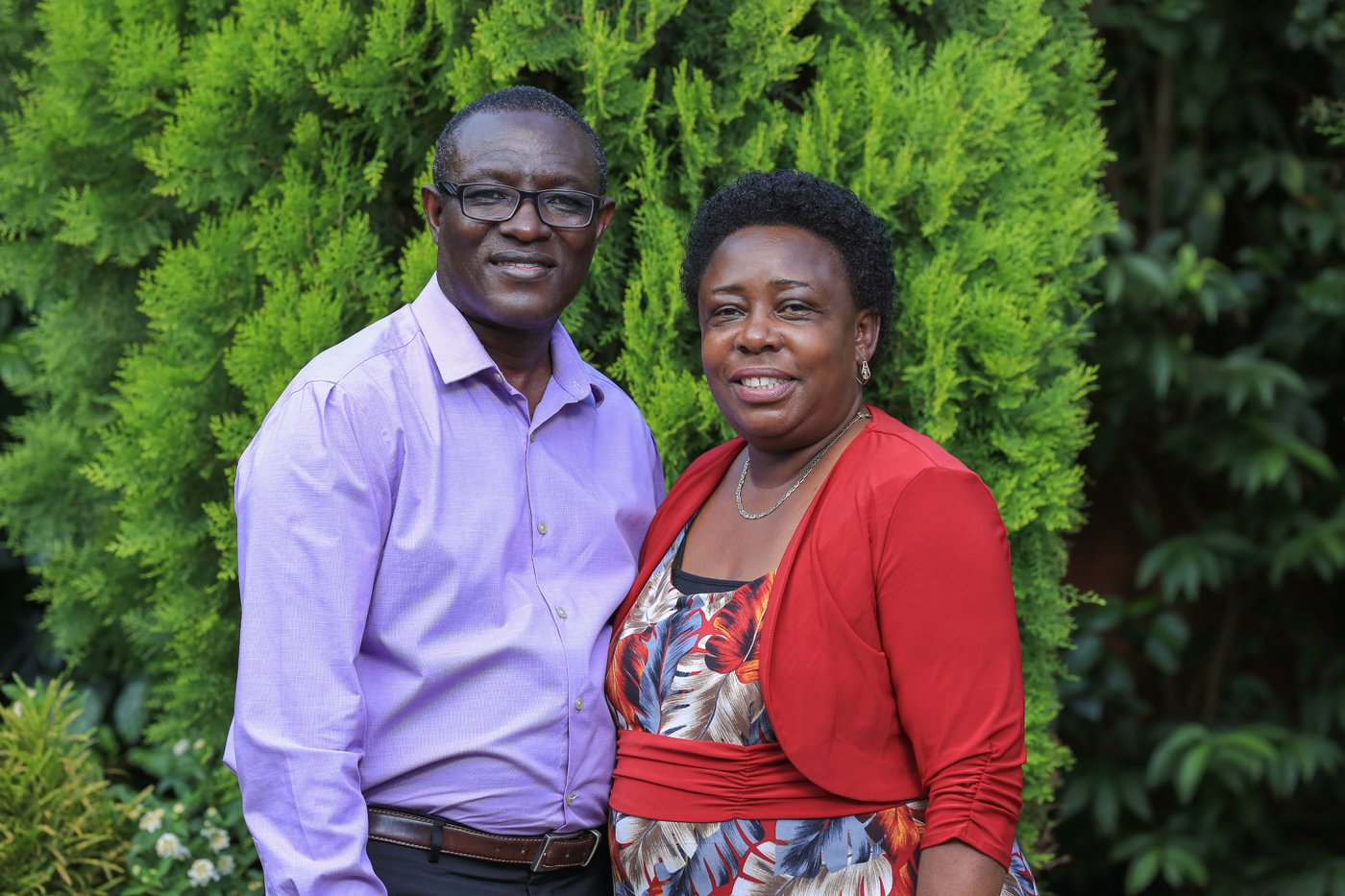 ---
Doug & Kim Paradise - Hidden People Ministries
We recently returned from another area of Vietnam which was new for us. New doors have opened up recently as ministry things have multiplied in the south, central and the west of the nation! No hype here just fruit.
In a normal year, whatever that might look like our ministry would put our maximum efforts into Nepal, then Myanmar and finally in third place – Vietnam.
With doors slammed shut for Nepal and Myanmar we have only one option, Vietnam!
We are seeing new ministry relationships growing and expanding. All this has come to me and not through zealous efforts on my part.
Overall Vietnam is not what I would call a field white unto harvest but things are leaning that way. New ones saved sick being healed and a work of the Holy Spirit bringing fresh anointing. We are busy and then some!
The governments of Nepal / Myanmar are using the virus as their way to halt most church work with no end in sight.
With Nepal being the eighth poorest nation worldwide, jobs being few and businesses shut down, it is a time for the saints to rise up in faith as we act as a middleman between food needs and the generous giving of Harvest. All funds go to mountain churches that are often located in semi-remote areas.
The government just recently agreed to let some of those churches reopen completely. As a result, new ones are coming to Christ. What a breath of fresh air from His Spirit.
In the cities where we support a dozen works, they are stuck with meetings numbering five adults. This has made the pastors do lots of visitations day and night. Most of the saints are remaining faithful to the Lord.
Myanmar is on pretty much total lockdown especially regarding meetings and outreach. Any violation spells trouble.
We send food support to eight churches in the far north. Ps Jimmy's ministry team remains active but impaired by lack of mobility. Growth for new ones coming to Jesus is at best limited. Unity of leaders is excellent. They pray for our soon returning to them. The same applies from leaders in Nepal.
Finally, I keep in touch with key leaders through Messenger. Zoom doesn't work because leaders don't have a computer or have limited internet access or limited access to electricity.
Thank you Harvest!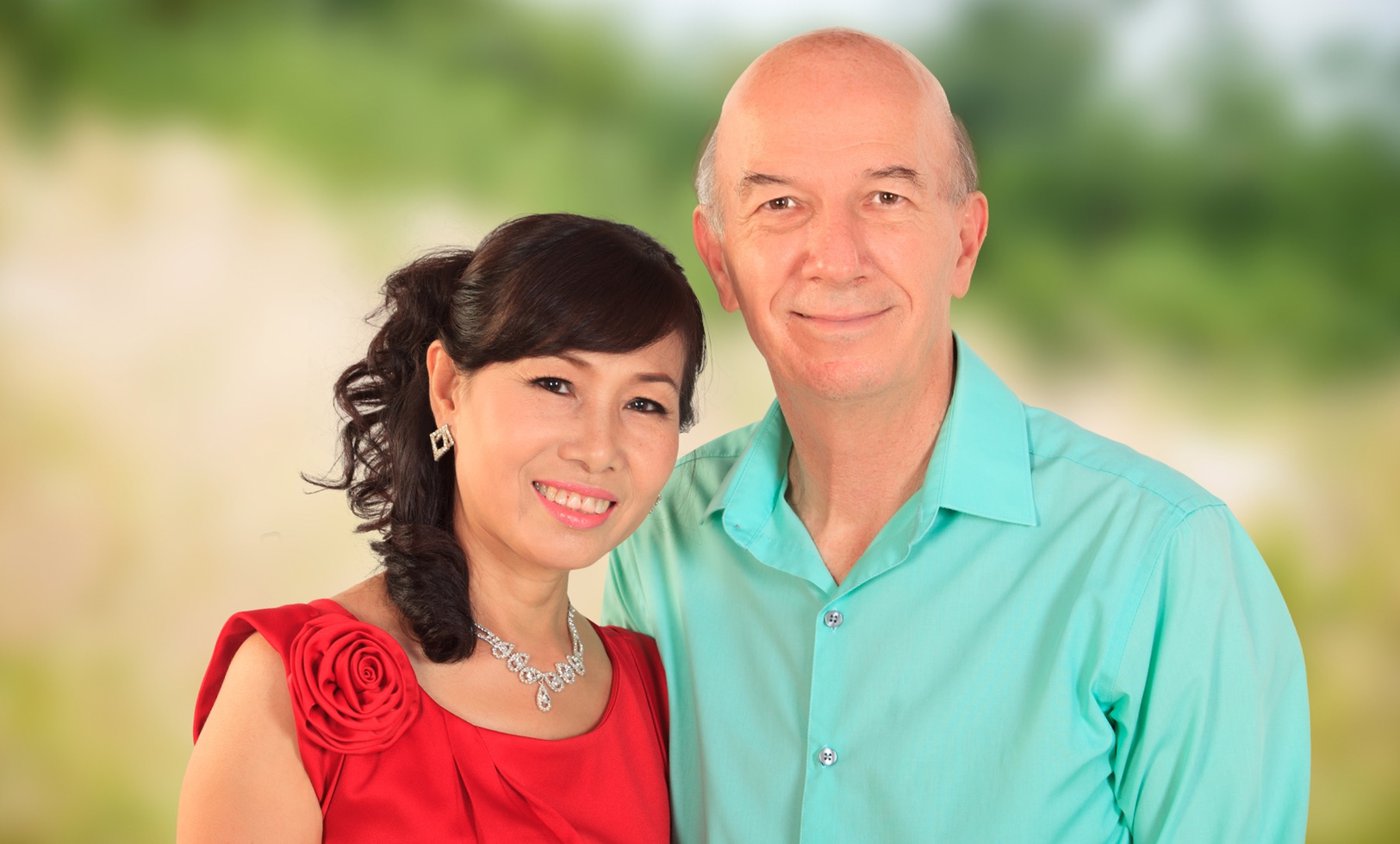 ---
PB & Vimala Thomas and John & Rachel John - LifeLinks India
A national lock down was called as the concern is that once the virus finds its foothold in the villages, where most of their churches are, there will not be enough medical facilities to deal with the outbreak.
They have informed all pastors on how to educate their church members concerning hygiene to take precautions in the midst of this pandemic. Though they cannot reach their villages, they stay in contact and receive updates through telephone conversations. A few of their pastors are living in very remote areas, so at times even telephone conversations are not possible.
Some of the churches in LifeLinks India have been able to distribute groceries to many of the struggling families. The picture below shows the 5th round of groceries distributions from one of the Pastors which has meant more than 500 families have groceries for 10 meals.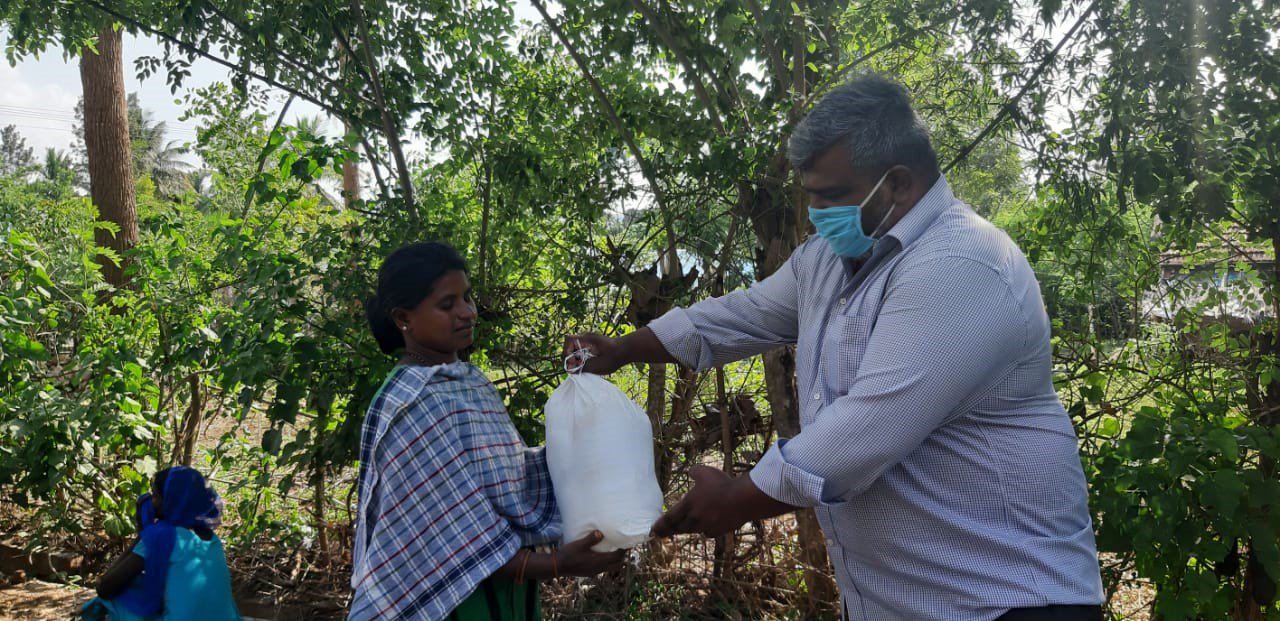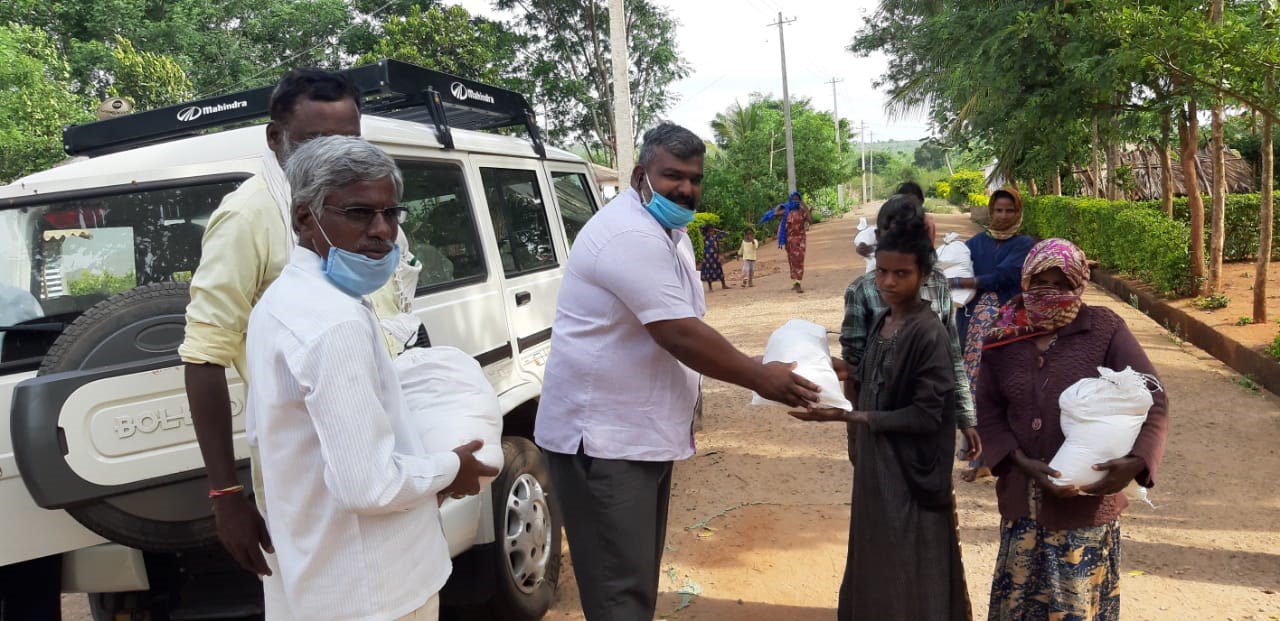 An update from John and Rachel May 2020
We prayerfully began 2020 with definite plans and new strategies for ministry, but COVID 19 slowed down our plans. The most desired Pastor's Bible Training program which was to take place for two weeks in the month of April was postponed. Our major projects like constructing church building, digging community deep wells, land registration works etc. had to be postponed due to the pandemic. We trust God to grant our heart's desires in the best way in His time.
Also, we take this time to brief you with the reality in our mission field. Financial crisis, unemployment and hunger are faced by everyone around. People are running out of money. Our church members who are mostly daily-wage laborers, widows and landless laborers are struggling to get through these days. Amidst these struggles, the COVID 19 financial assistance from Harvest City Church was a great help. May God bless you!
The congregations that we coordinate are located in remote villages. There is a 12-hour power cut daily. Most of our pastors have phones that are not smart, and due to network problems, normal calls are also not possible. Entry into these villages are also prohibited, because of the lockdown. Occasionally, we are able to contact a few pastors and that helps us to share words of comfort and encouragement to them.
Amidst this crisis, we thank God for His unchanging care and protection over us as a family. Experiencing this wonderful God as 'Jehovah Jireh' is our greatest privilege.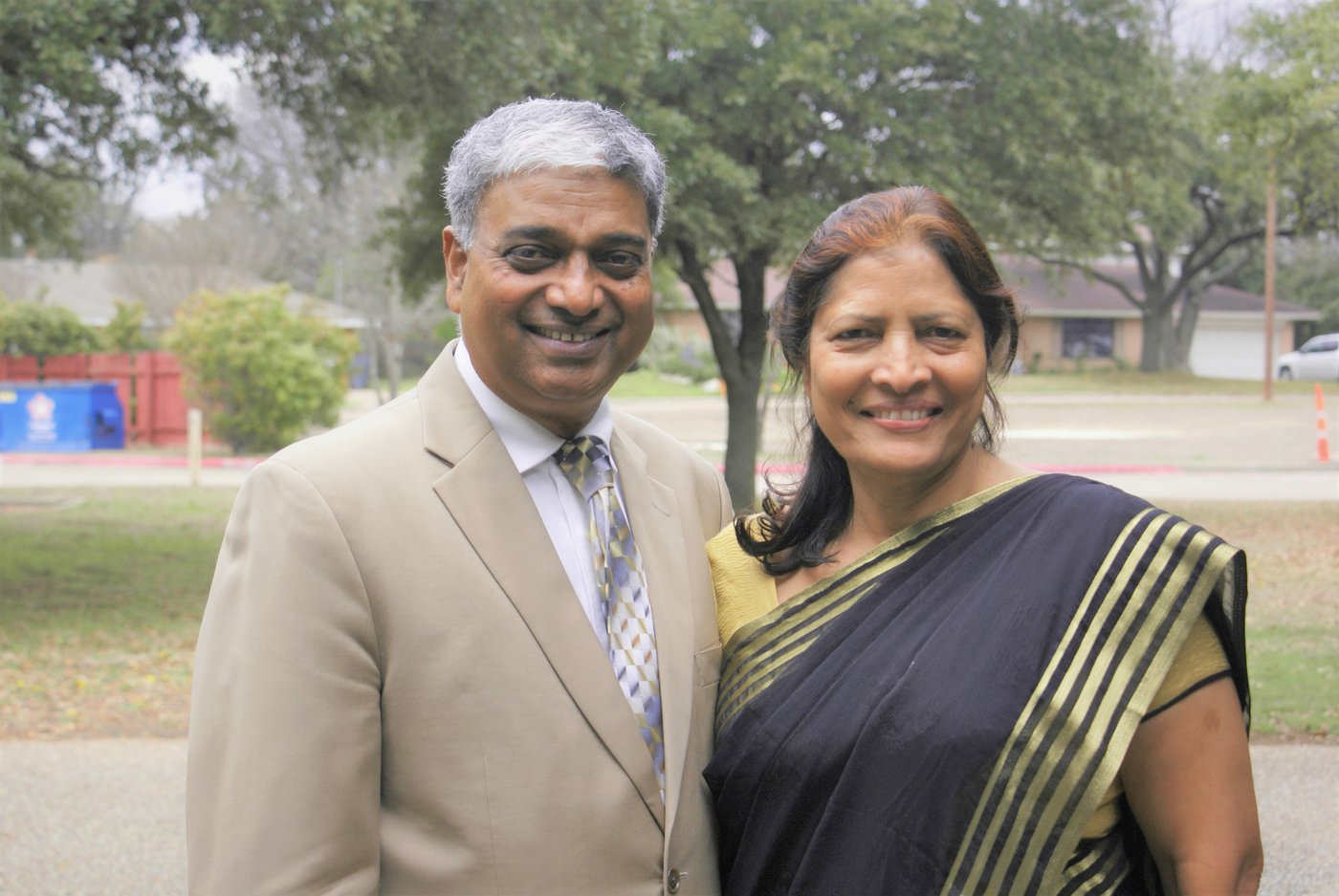 ---
Flo Sasser - Marshall Islands
In March, 2020, the borders of the Marshall Island were closed to keep COVID 19 out, meaning no air or ship transportation could enter from the outside world. I was forced to cancel speaking engagements in July in Majuro and Honolulu. Hundreds of Marshallese, who were on business or visiting families in the US, were not permitted to return and have been "stuck" when the shutdown occurred. This has created crisis personally, with families, churches, business and government officials. In the last few weeks the government has allowed one repatriation flight back to Majuro, after the passengers spend 14 days in quarantine in Honolulu and then in Kwajalein, MH, a missile base run by the US. Please pray that the virus will not "slip through" and begin its' devastating infection among the people.
Springdale, Arkansas, is a hub for Marshallese immigrating to the states. Many of the people have been sick with COVID and a number of them passed away in hospitals or at home.. I lost a good friend, Adelbert Laukon, who has done translation work with me for over 20 years.
My work there, with pastors and prayer times, has continued through Zoom and cell phones. I've been able to teach and encourage them through video and positive posts on our Marshallese ministry page on Facebook.
I'm planning a two day trip to Springdale before Christmas to fellowship and plan with a few of the pastors and leaders where some money from HCC will also be distributed to families in need.
Thank you, Harvest City Friends, for your continued prayer, care, concern and partnership with me and the Marshallese Island people.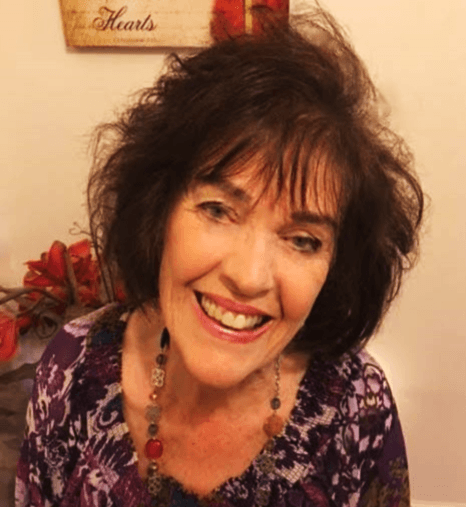 ---
Francis & Adrienne Mugwanya - Father's Heart Mobility
Take a look at the video from Francis and Adrienne below giving an encouraging update on all that has been happening at Father's Heart Mobility this year.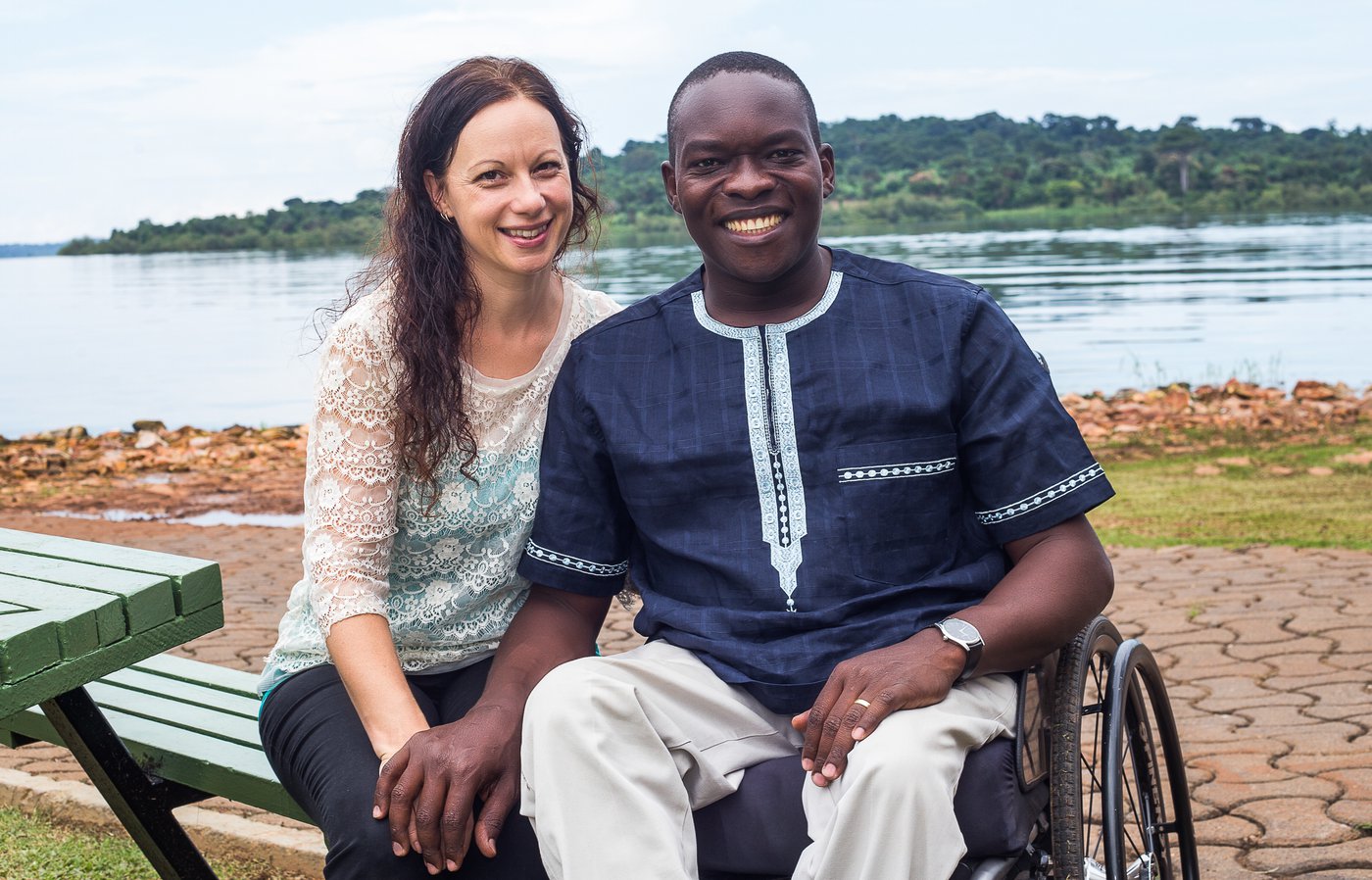 ---
Links to more about our Global Focus partners